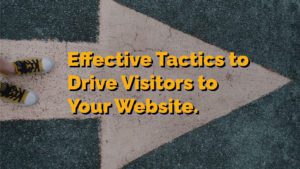 Ranking well on local search increases your visibility to potential customers searching for businesses like yours in their area. This heightened visibility translates to more organic traffic to your website. Organic traffic refers to visitors who find your website through search engines rather than paid advertising.
By increasing your local search rankings, you are effectively increasing the number of potential customers who can discover your business online, which can lead to increased sales and revenue.
Compete Well with Similar Businesses
In any industry, competition is fierce. By improving your local search rankings, you can stay ahead of your competitors, who may need to focus more on local SEO. Ranking higher on local search results means your business will be more visible to potential customers, making it more likely that they will choose your business over your competitors.
Additionally, a strong local search presence can help to establish your business as the leading authority in your industry or niche within your local area. Win, win.
Increase Your Conversion Rate
High local search rankings lead to more targeted website traffic, as users searching for local businesses are more likely to be interested in your products or services. These users are also more likely to convert into customers as they actively seek out businesses in their area. 
By ranking well on local search, you can attract more potential customers ready to make a purchase, resulting in a higher conversion rate and increased revenue for your business.
Enhance Brand Awareness and Credibility
When your business ranks well on local search results, it enhances your brand's credibility and trustworthiness in the eyes of potential customers. Users are more likely to trust and engage with businesses that appear at the top of search results as they perceive these businesses to be more reputable and established. By consistently ranking well on local search, you can improve your brand's overall online reputation and create a positive impression on potential customers.
Improve Keyword Ranking Performance
By focusing on local search optimisation, your website will naturally perform better for relevant keywords, as search engines like Google prioritise local results for location-specific searches. This improved keyword ranking performance can lead to even more organic traffic, as users searching for businesses like yours will be more likely to find you.
Additionally, better keyword ranking performance can improve your overall website's SEO, as search engines may view your website as more authoritative and relevant.
Raise the Return on Investment
Investing in local search optimisation can lead to a higher return on investment (ROI) for your business. By attracting more targeted, high-converting traffic to your website, you can increase your overall revenue without investing in costly advertising campaigns.
Local SEO is an affordable and effective marketing strategy to help small businesses level the playing field with larger competitors.
Ranking well on local search is an essential component of any successful online marketing strategy. By focusing on improving your local search rankings, you can boost organic traffic, compete more effectively with similar businesses, increase your conversion rate, enhance brand awareness and credibility, improve keyword ranking performance, and raise the return on investment.
Start optimising your local search presence today, and watch your business thrive in the competitive digital landscape — work with us at VOiD Applications! We are an SEO agency in the West Midlands with experts in improving online visibility. Get in touch now to learn more!