Designing Web Applications to Enhance User Experience
One crucial aspect of driving traffic to your website is providing a seamless and engaging user experience (UX). When users visit your website, they should have a positive and satisfying experience that meets their needs and exceeds their expectations. By focusing on UX design, you can create a website that captivates and retains visitors, ultimately leading to increased traffic and positive word-of-mouth recommendations (word-of-mouth is one of the reasons we succeeded early on!).
To achieve an exceptional user experience, it's important to design web applications that are user-friendly, mobile-responsive, and visually appealing. Let's delve deeper into these key elements:
Your website should have an intuitive and user-friendly interface that allows visitors to navigate effortlessly. Easier said than done, we know. Some aims to accomplish would be to Implement clear and logical navigation menus, use descriptive labels for buttons and links, and ensure that important information is easily accessible. By reducing complexity and providing a seamless browsing experience, users will be more inclined to explore your website further and return for future visits. Dive deeper into this with our previous article, '10 Things About Website Accessibility, here.
In today's mobile-centric world, it's vital to optimise your website for mobile devices. With the increasing number of users accessing the internet through smartphones and tablets, having a mobile-responsive design is crucial. A mobile-responsive website automatically adjusts its layout and content to fit different screen sizes and resolutions. By providing a smooth and consistent experience across devices, you cater to a broader audience, enhance user satisfaction, and improve the chances of users returning to your site.
Visually Appealing Interface
The visual aesthetics of your website play a significant role in user engagement and perception. A visually appealing design can capture users' attention, evoke positive emotions, and create a memorable experience. Utiliising a cohesive color scheme, selecting appropriate typography, and incorporating visually appealing images and graphics are all valid ways of immersing your users. A visually pleasing interface not only enhances the overall user experience but also reflects professionalism, credibility, and attention to detail, leaving a lasting impression on visitors.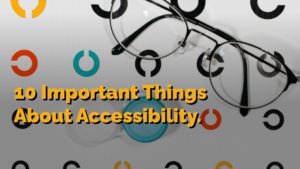 By prioritising user experience through user-friendly design, mobile responsiveness, and visually appealing elements, you create an environment that encourages visitors to explore your website further. Satisfied users are more likely to spend more time on your site, revisit it in the future, and recommend it to others, leading to increased website traffic and broader brand exposure.
Remember, continuously monitoring user feedback, analyzing website analytics, and conducting user testing can help identify areas for improvement and ensure that your website evolves to meet the evolving needs of your target audience.
Search Engine Optimisation (SEO)
SEO is a critical component of any digital marketing strategy, as it helps your website rank higher in search engine results pages (SERPs). Optimising your website for SEO can increase your online visibility, attract organic traffic, and improve your credibility. Here are a few best practices to include:
Keyword research is a critical component of search engine optimisation (SEO). It involves identifying the most relevant and high-traffic keywords that align with your niche (focused marketing campaign) or industry. By understanding the keywords and phrases that users frequently search for, you can strategically incorporate them into your website content. Ever wonder how you ended up here if it wasn't a direct link?
Effective keyword research involves utilising various tools and techniques to discover relevant keywords, analyse their search volumes and competition levels, and prioritise those that are most valuable for your website. By incorporating these targeted keywords naturally into your website's content, titles, headings, and meta tags, you increase the visibility of your website in search engine results. This, in turn, can drive more organic traffic to your site from users actively searching for the products, services, or information you offer.
On-page SEO refers to the optimisation techniques applied directly on your website's pages to improve their visibility in search engine rankings. It involves optimising various elements to ensure that search engines can understand and index your content effectively.
Some key aspects of on-page SEO include optimising meta tags (title tags and meta descriptions) to provide concise and compelling information about your web pages. Optimising header tags (H1, H2, etc.) in this sense would be using only one H1 per page, only ever using H2's for key content after a H1, and nesting H3's and so forth within that content, not out of it. It can get confusing but it doesn't need to be. 
Alt tags are used for images to provide descriptive text that search engines can understand. This gives you even more chance to rank as it allows search engines to read data that is actually a visual on your site.
Additionally, on-page SEO involves optimising URL structures, incorporating relevant keywords into your content naturally rather than duplicating, improving page loading speed, enhancing user experience through intuitive navigation, and ensuring mobile responsiveness.
By implementing on-page SEO best practices, you enhance your website's visibility, relevance, and user-friendliness, thereby improving its search engine rankings.
Off-page SEO encompasses activities that are performed outside of your website to improve its online presence and authority. The primary focus of off-page SEO is to build high-quality backlinks from authoritative and relevant websites to your own.
Backlinks act as 'votes of confidence' from other websites, indicating to search engines that your content is valuable and trustworthy. The quality and relevance of backlinks matter more than sheer quantity. Engaging in ethical and white-hat link-building practices, as guest blogging, creating valuable content that naturally attracts links, and reaching out to influencers or industry leaders for collaborations, can help you acquire authoritative backlinks.
In addition to link-building, off-page SEO also involves social media marketing and engagement. Actively promoting your website's content on social media platforms, interacting with your audience, and encouraging social sharing can generate more exposure, increase brand visibility, and drive traffic back to your website. With that being said, give us a follow eh?
By implementing effective off-page SEO strategies, you enhance your website's reputation, authority, and online presence, ultimately leading to improved search engine rankings and increased organic traffic.
Remember, SEO is an ongoing process that requires continuous monitoring, analysis, and adjustment. Staying up to date with industry trends and algorithm changes, analysing website analytics, and adapting your SEO strategies accordingly will help you maintain and improve your website's visibility and performance in search engine results. Rome wasn't built in a day.
Producing high-quality, valuable, and relevant content is the cornerstone of a successful digital marketing strategy. By creating and sharing informative blog posts, articles, and multimedia content, you can attract and retain your target audience, increase website traffic, and establish yourself as an authority in your industry.
A few tips for effective content marketing include:
Regularly Published Fresh Content
Consistently publishing fresh and relevant content is crucial for engaging your audience and encouraging them to return to your website. By providing new and valuable content on a regular basis, you demonstrate your expertise, maintain user interest, and establish your website as a reliable source of information in your industry or niche. à la this blog post.
To ensure the effectiveness of your content strategy, it's important to understand your audience's preferences, interests, and pain points. Conduct audience research to gain insights into their needs and concerns, and create a content calendar to plan and schedule your content releases. This helps maintain a consistent publishing schedule and ensures a steady flow of fresh content for your audience to consume.
Provide Valuable Information
When creating content, always prioritise providing value to your audience. Address their needs, concerns, and pain points by offering insightful and practical information. Identify the challenges they may face and provide solutions, tips, guides, or in-depth analysis that can help them overcome those challenges.
Consider conducting keyword research and exploring popular topics within your industry to identify areas where your audience seeks information. Craft your content to provide comprehensive and accurate information, backed by credible sources and references. By consistently delivering valuable content, you establish yourself as a trusted resource and build credibility, this is known as authority. which encourages your audience to return for more and increases the likelihood of them sharing your content with others.
In the age of social media, creating content that is easily shareable can significantly amplify your reach and attract more traffic to your website. You can make this convenient for your audience to share your content by incorporating social sharing buttons on your website and optimising your content for social media platforms.
Let us let you in on a little secret. Content that you produce can be remixed and output in ways that creates a different engagement or way to captivate the users attention. Take for example, our splendid post, '10 Reasons Why YOU Should Have an Awesome Website'. We took these 10 points and made an Instagram Post that made use of short form text to give a quick rundown without having to link to the blog post, but still demonstrate our knowledge and authority in this space. Social content doesn't have to be brand spanking new, or innovative every time you hit the post button, but instead ensuring you are creating visually appealing and engaging content that catches the attention of your audience while effectively conveying your message is the key. This can include infographics, videos, or eye-catching images, and if you've done the work already, creating reimaginings isn't as challenging as it may seem. Combine this with compelling headlines, social media-friendly snippets or quotable excerpts and you'll encourage sharing of your content in no time.
Additionally, actively engaging with your audience on social media platforms by responding to comments, encouraging discussions, and sharing your content will foster a sense of community and interaction, reach, and traffic to your website.
Remember, while creating shareable content is important, it should never compromise the value and quality of the information you provide. Focus on striking a balance between creating content that is both valuable and highly shareable, and adapt your content strategy based on the preferences and behaviours of your target audience. Unless it's cat videos, always share cat videos.
Investing in paid advertising can be a powerful strategy to drive immediate traffic to your website. Platforms like Google Ads and social media offer robust targeting options that allow you to reach a highly relevant audience. By refining your targeting parameters and tracking the performance of your ads, you can maximize your return on investment (ROI) and increase your chances of conversion.
Investing in Paid Advertising
Paid advertising, such as Google Ads and social media ads, can be a powerful strategy to drive immediate traffic to your website. By investing in paid advertising campaigns, you can leverage the targeting capabilities of these platforms to reach a highly relevant audience.
With Google Ads, you can create targeted campaigns based on specific keywords related to your business. When users search for those keywords on Google, your ads can appear at the top of the search results, increasing visibility and driving traffic to your website.
Similarly, social media platforms like Facebook, Instagram, and Twitter provide advanced targeting options that allow you to define your audience based on demographics, interests, behaviours, and more. This precision targeting enables you to reach the right people who are more likely to be interested in your products or services.
Does this sound, almost too good to be true? Well, it can be. Paid Advertising can be quite expensive and so, ensuring you have a marketing budget as well as potential spend for an Ads Manager may need to be planned for before you can jump into this as a consistent method of advertising. The trends and rulesets are always evolving so making sure you don't make the mistake of blowing your whole budget on one click cannot be stressed enough, and is why Advertising Advisors, PPC Managers and SEO Specialists exist.
Targeting Specific Keywords, Demographics, and Interests
To make the most of your paid advertising campaigns, it's crucial to refine your targeting parameters. For keyword-based advertising, extensive keyword research is necessary to identify relevant and high-performing keywords. By targeting specific keywords, you ensure that your ads are displayed to users actively searching for products or services related to those keywords, increasing the likelihood of conversion.
When it comes to social media advertising, take advantage of the detailed demographic and interest targeting options provided by the platforms. Define your target audience based on factors such as age, location, gender, income, interests, and behaviours. By narrowing down your audience to those who closely align with your target customer profile, you can maximise the relevance and effectiveness of your ads.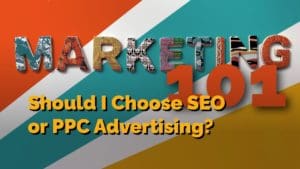 By investing in paid advertising, targeting specific keywords, demographics, and interests, and tracking performance while optimising your ads, you can drive immediate traffic to your website and increase your chances of conversion. However, this can be an expensive game, and ensuring you have the up to date know how, and spend to accomodate these ways of marketing should be of the utmost importance before taking on this endeavour.
Email marketing remains one of the most effective digital marketing strategies for driving traffic and generating leads. By building a quality email list and implementing thoughtful strategies, you can establish direct and personalized communication channels with your audience.
Build a Quality Email List
Building a quality email list is essential for successful email marketing. Implement opt-in forms on your website to capture the email addresses of interested visitors. Offer incentives such as exclusive content, discounts, or freebies to encourage sign-ups. Additionally, this can lead to leveraging other lead-generation strategies like hosting talks/presentations, creating gated content, or running contests to attract potential subscribers. Focus on attracting individuals who are genuinely interested in your offerings to ensure a higher engagement rate and better conversion potential.
Ensure that the Email List you build is Organic or make it your best intention to accomplish this. Buying email lists, or attaining lists and adding individuals without their consent can lead to dire consequences, for you as a business and a brand. No one likes unsolicited emails, and this is one of the easiest ways to get a bad rep, fast.
Craft Compelling Subject Lines
The subject line is the first impression your email makes on recipients. Craft compelling and attention-grabbing subject lines that entice recipients to open your emails. Use personalisation, urgency, curiosity, or benefit-driven language to make your subject lines stand out in crowded inboxes. Experiment with different subject line strategies and monitor open rates to understand what resonates best with your audience.
Design Visually Appealing Emails with a Clear Call-to-Action:
Visual appeal plays a significant role in engaging your email recipients. Creating visually appealing email templates that align with your brand's aesthetics will bring recipients to your ecosystem and solidify brand recognition. Use a balance of text and images to convey your message effectively.
Ensure your emails have a clear and prominent call-to-action (CTA) that directs recipients to take the desired action, such as visiting your website, making a purchase, or signing up for an event. Make your CTAs visually distinct and compelling to encourage click-through rates. The trick is to do this whilst still keeping your brand consistency at the forefront, but making the CTA different enough that the recipient knows to interact with the function correctly.
Segmenting your email list allows you to deliver personalised and relevant content to different groups of subscribers. Divide your subscribers based on factors such as demographics, interests, purchase history, or engagement level. This enables you to tailor your emails to their specific needs and preferences. By sending targeted content, you increase the chances of engagement, conversion, and overall customer satisfaction. You can use marketing automation tools to streamline the segmentation and delivery process.
Monitor Email Marketing Metrics and Adjust Your Strategies
Monitoring your email marketing metrics is crucial to gauge the effectiveness of your campaigns and make data-driven decisions. Track key metrics such as open rates, click-through rates, conversion rates, and unsubscribe rates. Analyze the performance of different email campaigns, subject lines, content types, and segmentation strategies. Identify trends and patterns, and use this data to refine and optimise your email marketing strategies. Test different elements, experiment with new ideas, and iterate based on the insights you gather.
Overall, monitoring your email marketing metrics and making data-driven decisions empowers you to refine your strategies, enhance engagement and conversion rates, and ultimately drive better results from your email campaigns. It enables you to continuously improve and optimize your email marketing efforts based on real-time insights, resulting in increased website traffic, higher conversions, and improved overall marketing performance.
Driving more traffic to your website is essential for the success of your online business. Implementing one, two or even all of these strategies can effectively increase your website traffic and grow your online presence.
Remember to consistently monitor your marketing efforts and adjust your strategies accordingly to ensure continued growth and success. Remember what works for someone else may not be the same for you, and vice versa, so stick to the game plan and create a consistent effort in order to ensure success down the line.
If you don't know where to start then remember, VOiD is a digital agency; we do this stuff for a living! We assist clients in the West Midlands, Birmingham, Wolverhampton, and surrounding areas to achieve online success. If you require consultation or someone to carry out the work mentioned in this article, then Contact Us, today!