Your Website is NOT Mobile-Friendly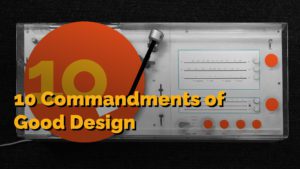 It's well-established that mobile usage for site visits has been steadily increasing year after year. The widespread adoption of smartphones and tablets, coupled with advancements in mobile technology and internet connectivity, has significantly influenced user behaviour. If your website is tailored for mobile usage, you can avoid losing a significant portion of potential viewers and providing a subpar user experience. 
Additionally, Google prefers mobile-optimised sites in its search results, meaning that a non-responsive site will lose crucial search engine exposure. 
A well-executed website revamp can guarantee that your site appears and operates seamlessly across all devices, enhancing your digital presence and user interaction.
Slow Load Times And Poor Performance
Google penalises websites that have slow loading times by reducing their visibility in search results. Improving your website's performance by selecting a reliable hosting provider can have significant implications. A hosting provider plays a crucial role in determining the speed, reliability, and overall functionality of your website. Then, there's understanding how your websites platform can effect speeds and how well this stabilises with your hosting package.
By opting for a hosting provider that offers robust infrastructure and optimised server configurations, you can enhance your website's loading speed and responsiveness. This, in turn, leads to improved user engagement, as visitors are more likely to stay and explore a fast-loading website. Additionally, a faster website can positively impact your search engine ranking, as search engines prioritise websites that provide a smooth and efficient user experience.
Choosing the right hosting provider is, therefore, a critical decision for website owners. It is essential to assess factors such as server performance, uptime guarantees, scalability, security features, and customer support when selecting a hosting provider. By making an informed choice, you can ensure that your website performs optimally, positively impacting both user experience and search engine visibility. Want to know how we can help, find out more with our Web Hosting page.
Outdated Design and User Experience
First impressions matter, and an outdated website design can reflect poorly on your brand. If your site looks like it was built in the early noughties or two thousands, it's time to upgrade. Unless of course, it's the Space Jam site, protect that site at all costs.
A modern, visually appealing website will not only impress your visitors but also helps improve user experience and conversions. Invest in a professional website redesign incorporating current design trends and focusing on user experience to ensure your site stands out.
Difficult Navigation And Lack of Clear Calls-to-Action
If visitors need help finding what they're looking for on your website, they'll quickly leave and may never return. A well-designed site should have clear, intuitive navigation and prominently displayed calls to action to guide users toward their desired goal. Whether purchasing a product, requesting a quote, or signing up for a newsletter.
A website redesign with a focus on user experience will make it easy for visitors to navigate your site and take the desired action, ultimately driving more conversions and revenue.
For example, you should really look at the post included below, who doesn't want an awesome website?
Inadequate Security and Lack of SSL Certificate
Online security is a major concern for internet users in 2023, and having a secure website is essential for building trust with your audience.
An SSL (Secure Sockets Layer) certificate encrypts data between your site and users, ensuring that sensitive information, such as personal details and payment information, remains safe.
If your website lacks an SSL certificate or has other security vulnerabilities, it's time for an upgrade. A new website built on a secure platform with an SSL certificate will protect your users' data and help establish trust and credibility with your audience.
Limited or Outdated Content Management System (CMS)
If you're still using an outdated CMS (Content Management System) or need a CMS, you likely need help keeping your website content up-to-date and relevant. A modern CMS allows you to easily edit and update your website content without the need for advanced technical skills, and whilst that is in your favour, don't forget that's literally our job too!
It also provides various tools and plugins to enhance your site's functionality and improve search engine visibility. Investing in a website redesign with a flexible, user-friendly CMS will empower you to keep your content fresh and stay ahead of the competition.
If your website exhibits any of the signs mentioned above, it's time to consider a redesign. A new, professionally designed website will help you stay competitive in the digital landscape, attract more visitors, and drive conversions and revenue. Don't let an outdated website hold your business back. Invest in a website overhaul and watch your online presence soar!
At VOiD Applications, we help businesses transform their digital strategy. We provide web design and development, software and mobile app design, and digital branding! The impact of a good website these days cannot be overstated. If you're looking for creative web designers in the West Midlands and surrounding areas, we can help you. Contact us today to learn more and get started!