The workshop will take place from 1pm to 2pm on Thursday 28 September at Wolverhampton Science Park.
VOiD Applications managing director Chris Carter, who will be delivering the event, commented: "This session is for anyone who wants to learn more about SEO."
"Join us and discover our top tips on how to maximise online success. We will be explaining best practices and giving away tricks you can implement for free to boost your online presence, drive organic traffic and increase leads and sales to your website."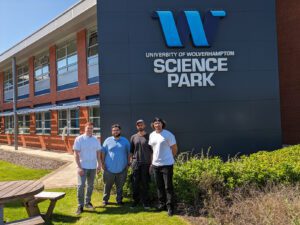 Based in Wolverhampton, VOiD Applications is a full-service digital agency that works with businesses to transform their online presence, increase leads and boost sales.
The business has more than a decade of experience in web design and development, application design and development, SEO, marketing, branding and design.
Its expert team of designers and developers provide strategic solutions to local, national and international clients in the manufacturing, ecommerce and service-based industries.
The agency helps organisations develop everything from e-commerce websites to internal online platforms that help manage in-house processes. The team are experts in building fully functional cloud-based systems that seamlessly connect websites, apps and databases.
Organised annually by the City of Wolverhampton Council, Wolverhampton Business Week will run from Monday 25 to Friday 29 September and include a range of events hosted by the council and city partners to support businesses and showcase local successes and opportunities.
Visit the Eventbrite website to sign up to VOiD's workshop, or visit investwolverhampton.com to read about all of Business Week's events.
Find out more about Our SEO services here or get in touch for further information on how we can help you transform your online presence.